Motiv Pride
Your bowling destiny awaits... Motiv Pride is here to help you reach it.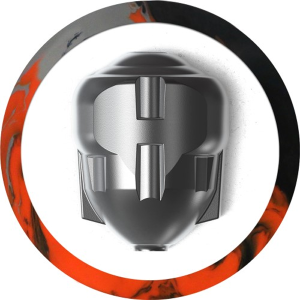 Description
Due In Wednesday 22/12/2021.
Motiv introduces a new technology inside the Pride - the Dominion asymmetric core. This core leverages unique asymmetric specifications that allow the ball to be used on heavier oil and high friction than a "normal" asymmetric ball. This allows for incredible versatility on the lanes.
Wrapped in the Coercion UCS (Ultimate Continuation Solid) solid reactive coverstock and finished at 4000 LSS, this allows the Pride to provide more length and angle than the existing versions of the Coercion cover. Pride will be your new benchmark piece when you need something you can rely on.
RG: 2.50

Finish: Sanded

Ball Colour: Black/Grey/Orange

Lane Condition: Medium

Coverstock: Solid Reactive

Ball Warranty: 1 Year

Factory Finish: 4000 Grit LSS

Breakpoint Shape: Benchmark

Coverstock Name: Coercion UCS Solid

Core Name: Dominion

Differential: 0.042

Flare Potentia:l 5"+

Mass Bias Diff: 0.010

Core Type: Asymmetric
Note: Price Excludes Drilling
Reviews
There are yet no reviews for this product.